An AdApps Suite of Products
An All In One Solution For Schools &amp Colleges
Product Overview
MediSteer is our proprietary web based state-of-the-art product covering all aspects of operations and management of small, medium and large scale hospitals.The product has been built on AdApps platform thereby giving us flexibility to customise the product as per customer needs. Designed by a team of Doctors and Engineers, MediSteer has been developed understanding the day-today problems faced by hospitals, doctors, nurses, technicians and the hospital staff. MediSteer helps in improving operational effectiveness and customer care resulting in reduced costs and medical errors.
There is seamless flow of data between departments of the hospital thereby reducing the time spent by departments for a patient resulting in improved patient care. The customer wait time across departments will be significantly reduced due to seamless integration of processes thereby resulting in higher customer satisfaction and increased staff productivity.
EMR (Electronic Medical Record) facilitates retrieving data quickly and accurately. e-Prescription facilitates tracking of patient's past medication history.
Modules are integrated with stores and purchase to enable tracking of items from purchase to issue for a patient.This facilitates better inventory management. Finance data can be exported from the product toTally.
Being a web based product,the end user can access it from and location and data can be restricted based on privileges given to users.More emphasis has been given to the performance aspects of the product to ensure there is no performance degradation even after several years of usage.
For Demo Click Here
Modules in CampSteer
---

Admission Management



Scrutiny of Application
Course Allocation
Capturing Student Demographic Details
Capturing Student Personal Details
Capturing Student Past Academic Details
Attaching Relevant Certificates
Generation of ID Card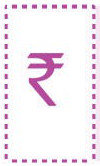 Fee Management



Fee Master and Fee Categories
Online Fee Collection
Payment Options - One-time / Instalment
Fee Type Definition (e.g. Admission Fees, Term Fees)
Exam Fees, Transport Fees, Mess Fees, Other Fees)
Fee Amount Assignment at Course & Student Level
Receipts and Payments, Fine Collection
Caution Deposit and Refund




Academics



Academic Calendar
Class Timetable
Student Attendance and Absence Details
Assignment Details
Internal Mark Details
Assigning Electives
Faculty Allocation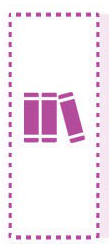 Library Management



Member Registration and Card Issue
Book Reservation, Issue, Renewal, Return
Acquisitions (Ordering, Receiving and Invoicing)
Serials (Tracking Magazine and Newspaper)
Barcode Generation ,Stock Maintenance
Identifying Damaged and Missing Books
Fine Calculation and Collection
SMS Reminder to Return Book(s)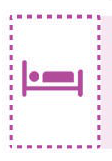 Hostel Management



Member Registration
Category based Room and Bed Allocation
Student Attendance and Absence Details
Visitor Check-in and Check-out Register
Room Transfer and Vacate
Asset Management
Purchase and Stores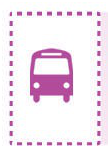 Fleet Management



Maintaining Vehicle and Driver Details
Route Management
Distance/Area Based Fee Setup
Fee Collection
Trip Schedule Register
Trip Allocation Register
Trip Sheet Register
Fuel Tracking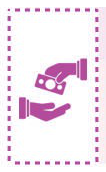 Purchase



Item and Supplier Master
Purchase Request,Order
Goods Receipt and Issue
Goods Return
Supplier Settlement
Stock Maintenance for Multiple Stores
Item Transfer to Other Stores




Assets



Asset Master Maintenance
Auto Creation of Asset during Goods Receipts
Asset Tracking
Asset Usage
Preventive and Corrective Maintenance
Asset Expense Details
Alert at Various Events
•Asset Value Analysis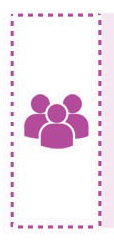 HRM



Staff Demographic, Personal Details
Staff Qualification, Education details
Staff Salary, Bank Details
Attendance, Leave
Payroll Generation
Loans and Advance
Statutory Reports



Finance



Accounts Payable
Accounts Receivable
General Ledger
Cash/Bank Book
Expense / Receipt Summary
Trial Balance
Profit & Loss Statement
Balance Sheet




Reports



MIS Reports for Each Module
Statutory Reports for Each Module
Dash Board
Daily Reports
Tracking Reports
MIS Reports for Each Module
Statutory Reports for Each Module